Copper Wire Recycling Granulator Machine
| | |
| --- | --- |
| Zahlungsart: | L/C |
| Terms of Trade: | FOB |
| Minimum der Bestellmenge: | 1 Set/Sets |
| Lieferzeit: | 20 Tage |

| | |
| --- | --- |
| Verpakung: | Wooden Case |
| Produktivität: | 100-150kg/h |
| Marke: | Suyuan |
| Transport: | Ocean |
| Ort Von Zukunft: | Henan |
| Hafen: | Qingdao,Shanghai |
Produktbeschreibung
Copper Wire Recycling Machines
The Copper Wire Recycling Machine And Separator Machine With Simple Operation consists of shredding system, crushing system, sorting system and dust collection system. The whole process is controlled by PLC.Through shredding, crushing, vibration screening,( 58087042,the incompletely separated metal and nonmetal will reentry into the crushing machine and be crushed again) gravity separating, electrostatic separating and pulse dust collecting, the separation rate of the copper and plastic will reach about 99% , eventually get metal and non-metallic collective.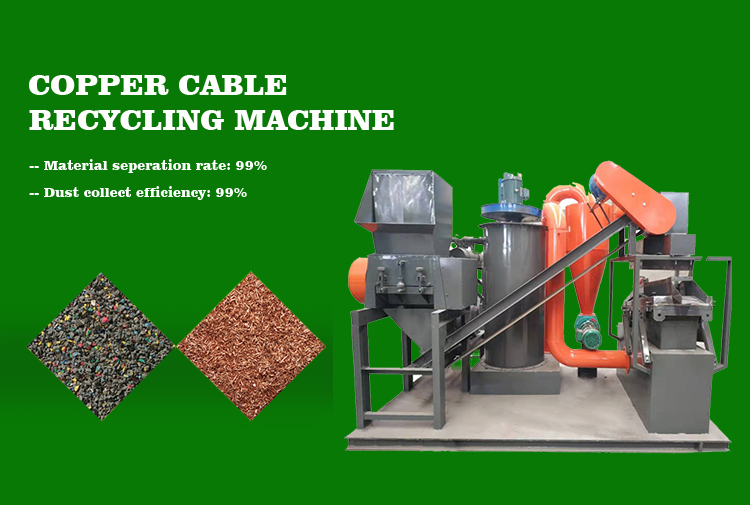 Parameters

For the small capacity, the cable wire raw material can be put into the all-in-one machine directly, after crushing, then the air separtor will make the copper and plastic suspended on the screen. Then the Copper will be separated from the plastic by weighting method and the friction force which produced by the Surface of the mesh.

Model

Size(MM)




Crusher

(KW)

Airconveying(KW)

Wind sotring

(KW)

Dust collection

(KW)

Output

(KG/H)

Weight

SY-400

2000*1850*2600

15

无

0.75+2.2

0.75

100-150

1800

SY-600

4200*1900*3800

37

3

3.75

2.2

300-400

3500

SY-1000

5180*2100*4200

45

4

3.75

3

800-1000

4600
Structure

1. Integrated structure design, compact structure, small occupied area, easy to move and it can be operated by putting it on flat ground and turning on the power supply.
2. It adopts PLC control, the appearance is simple and beautiful and the operation is simple. One operator can operate it.
3. As an important part of the separation of copper wire and plastic, gravity separation adopts Italy air suspension separation process, and the vibration frequency and material suspension air supply device can be adjusted precisely according to different materials.
4. Crushing system adopts SKD-11 alloy cutting tool, the processing hardness is HR58. It can ensure the high-wearing resistance as well as a certain tenacity of the crushing blade. The structure is designed as splayed alternate shearing structure, the shell of wire grinding equipment adopts water cooling system, thus avoiding, material heating and melting after long time operation.
5. The operation of the complete set of equipment is fully enclosed, it is equipped with an advanced pulse dust removal system that effectively collects dust in the production process and discharges it from the dust outlet.
6. In view of the fact that the copper wire crusher manufactured in other countries can recover the copper with a purity more than 99.5%, but 3-5% of the copper powder and brushed copper will be lost into the plastic in the sorting process, our company is equipped with electrostatic selection equipment, the remaining copper in the plastic can be sorted out again, so that there is no plastic in the copper and no copper in the plastic.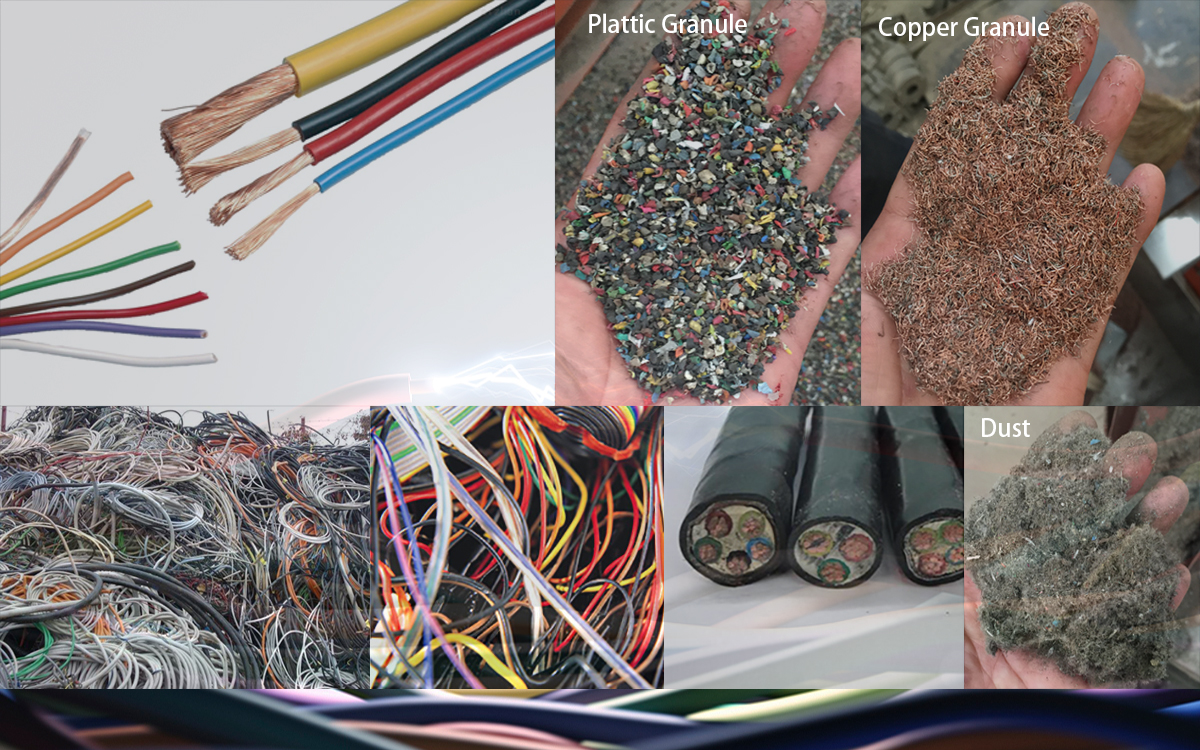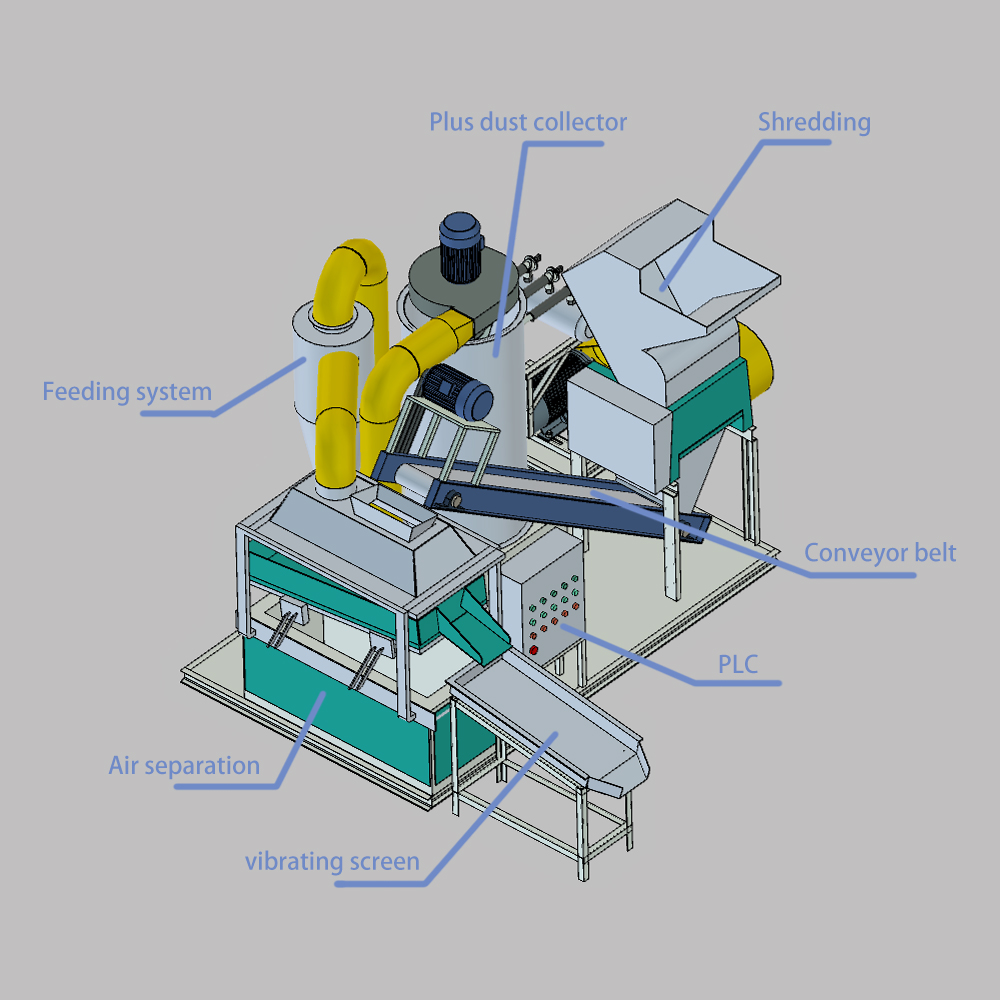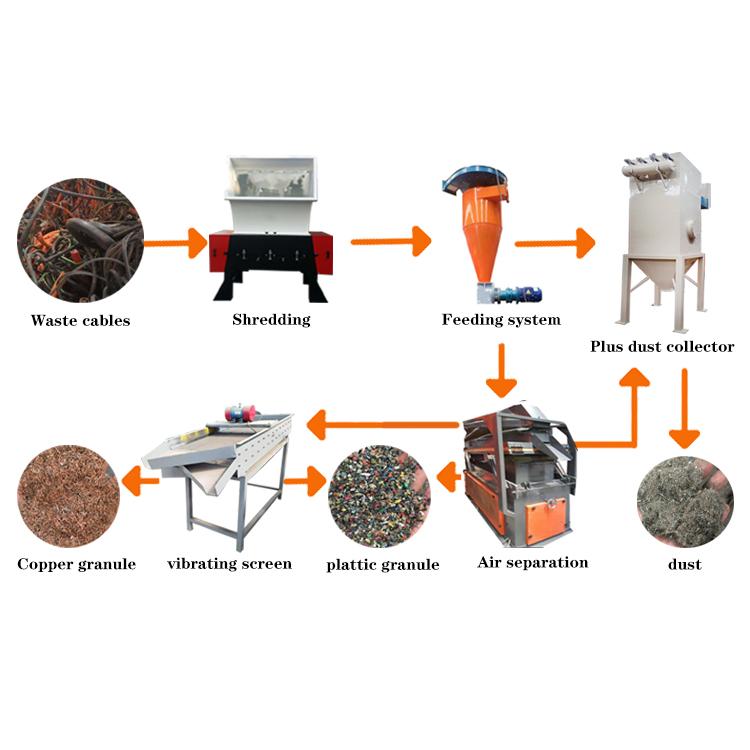 Picture Show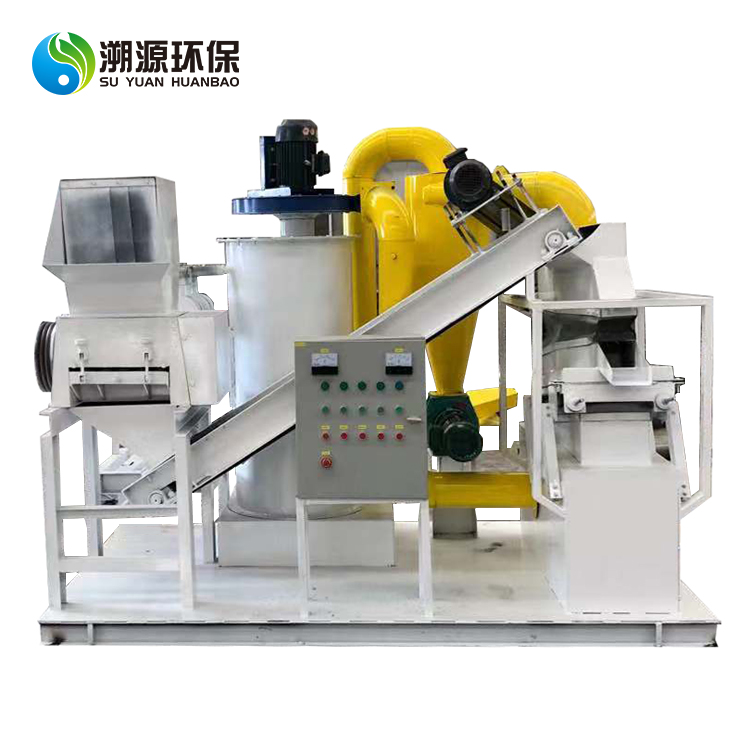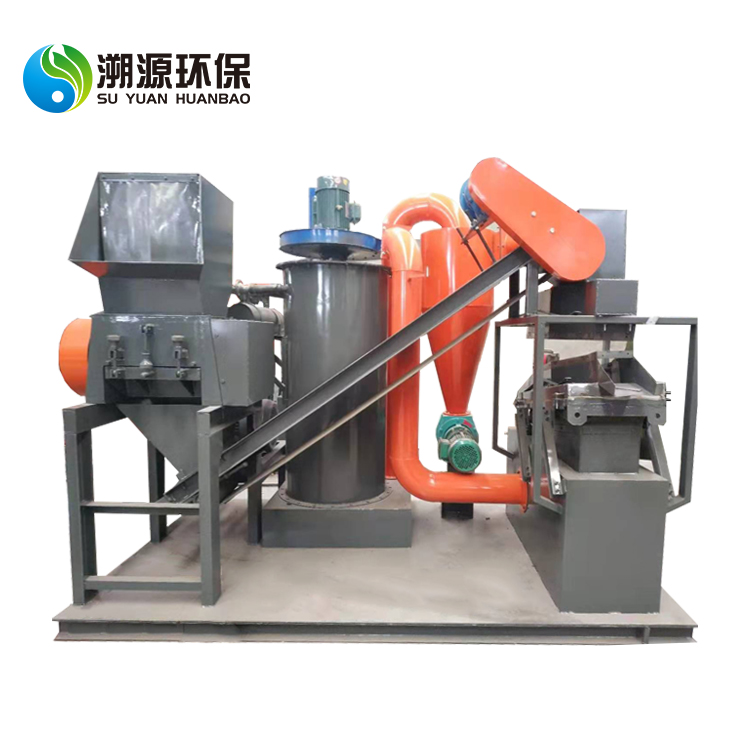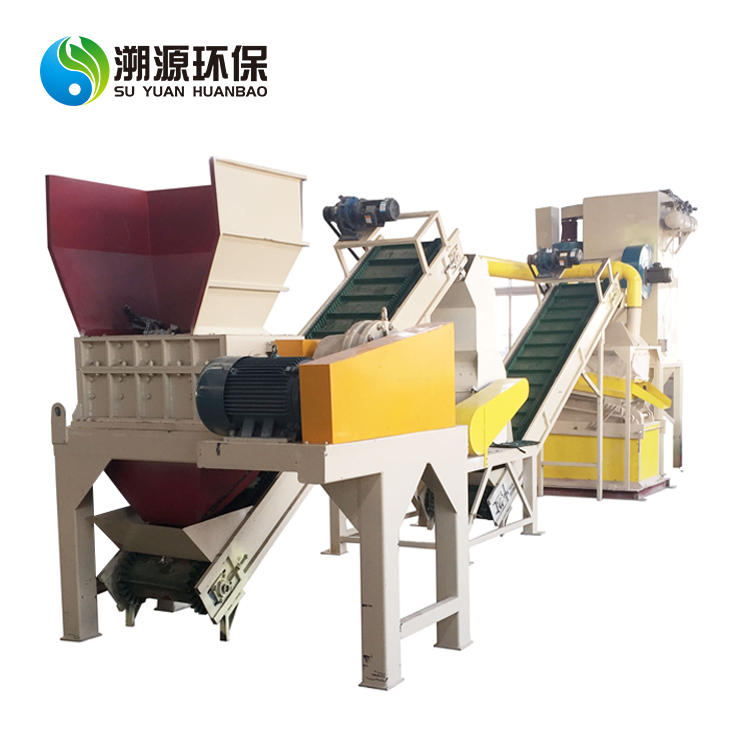 Company Profile:
China Henan Traceability Environmental Protection Equipment Co., LTD., founded in 2002,it is one of the early few domestic manufacturers of renewable resources recycling equipment.In the past 20 years, we have been focusing on the research and manufacturing of various waste resources separation, sorting and regeneration equipment.
The company mainly produces: Pcb Recycling Machines;Copper Wire Recycling Machines;Copper Aluminum Recycling Machines;Aluminum Plastic Recycling Machines;Radiator Separator those;Plastic Recycling Machines.
The Circuit Board Dismantaling Machine, through years of market verification, has stable and reliable equipment, and the Copper Wire Recycling Machine can realize the effect of no plastic in Copper and no Copper in plastic, which is advanced in China and highly recognized in the market.
Our company always adhere to the credibility of the first, customer first principle, to achieve the combination of quality products and quality service.We will with high quality products and reputation, dedicated service and new and old customers, to jointly create a clean blue sky and efforts
Because we are professional, we are trustworthy;Because we work hard, we do better!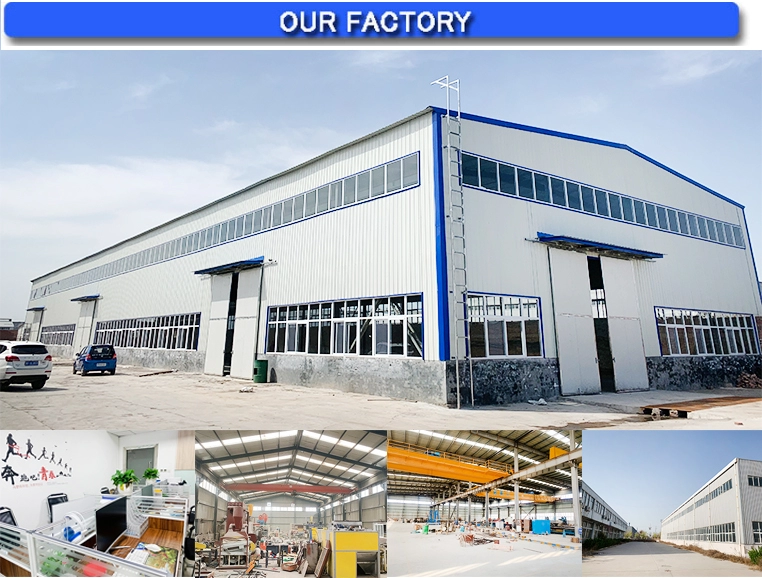 Xinxiang Traceability Environmental Protection Equipment Co. Ltd. was established in the end of 2002.For more than 18 years, we have been committed to the research and manufacture of various waste resources separation and sorting recycling equipments.
The company has always adhered to the principle of " Service First, Customer First ". We will serve the new and old customers with high quality products and service. We will contribute to create a healthy and environmental world together !
Our Customer visiting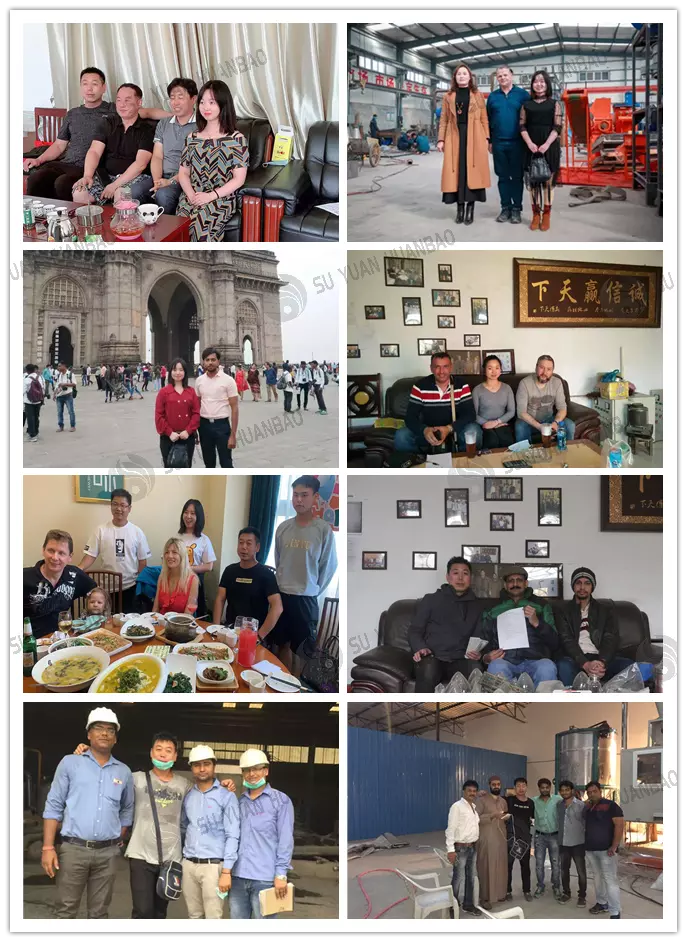 Our Certificates

FAQ
Q: Why Choose Us?
1)Eighteen year's experience,Enjoy a high reputation at home and abroad
Our factory has been dedicated to recycling equipment for 18 years. Our machines have high reputation both at home and abroad (Such as the Middle East, Southeast Asia, Africa and so on more than 10 countries and regions)
2) Price advantage
We are manufacturers, not dealer. Factory direct sale makes price more competitive.
3) Fast Delivery:
We promise the goods can be shipped out on delivery date after confirmation of the order.
Q: How to ensure the quality of the machine ?
You can send your sample scrap materials to us, we will test the machine for you for free. We also warmly welcome you to visit our factory to test our machine personally.
Q: Which brand of motor will you use?
We use domestic motor manufatured by Chinese-famous suppliers, but you can choose Siemens or other brand motor.
Contact us:
Xinxiang Traceability Environmental Protection Equipment Co., Ltd.
Xinxiang Rückverfolgbarkeit Environmental Protection Equipment Co. Ltd. wurde Ende 2002 gegründet. Seit mehr als 18 Jahren beschäftigen wir uns mit der Erforschung und Herstellung verschiedener Abfallressourcen, die Recyclinganlagen trennen und sortieren.
Unser Unternehmen hat sich immer an das Prinzip "Service First, Customer First" gehalten. Wir haben Kundendienstnetzwerke in mehr als 25 Ländern aufgebaut, darunter Europa, Amerika, Südamerika, Naher Osten, Südostasien, Afrika usw. Wir werden den neuen und alten Kunden weiterhin qualitativ hochwertige Produkte und Dienstleistungen anbieten. Wir werden dazu beitragen, gemeinsam eine gesunde und ökologische Welt zu schaffen!

Name der Firma: Xinxiang Traceability Environmental Protection Equipment Co., Ltd.
Vertreter: Junjie Li
Produkt / Dienstleistung: Leiterplattenrecyclingmaschinen , Kunststoffrecyclingmaschinen , Kupferdraht-Recycling-Maschinen , Kupfer-Aluminium-Recycling-Maschinen , Aluminium-Kunststoff-Recycling-Maschinen , Kühlerabscheidermaschinen
Kapital: 1,000,000RMB
Jahr Errichtet: 2019
Absatzmenge des Jahres (in Mio. US $): US$50 Million - US$100 Million
Exportanteil: 91% - 100%
Jährliche Kaufvolumen (Millionen US $): US$5 Million - US$10 Million
Zahl der Fertigungslinien: 10
Zahl der Mannschaft der R&D: 5 -10 People
Zahl der Mannschaft der QC: 5 -10 People
OEM Dienstleistungen verbieten: yes
Größe der Fabrik (Sq.meters):: Above 100,000 square meters
Ort der Fabrik: 800 meters west of Weihe bridge, Anyang City, Henan Province
Ansprechpartner: Mr. Junjie Li
Telefonnummer: 86-0373-5812066